How can this app help me?
The mean purpose of this app is to inform you with the current weather in a particular city.
When you add this app you and the other users will be able to open it to inform them about the weather conditions.
How do I add a weather app in my site's homepage?
When you installed this app on your site, a new app part has been made available on your team site.
Each app part allows you to show the weather conditions of one particular city, this allows you to create a dashboard with all the cities you would like to be informed about.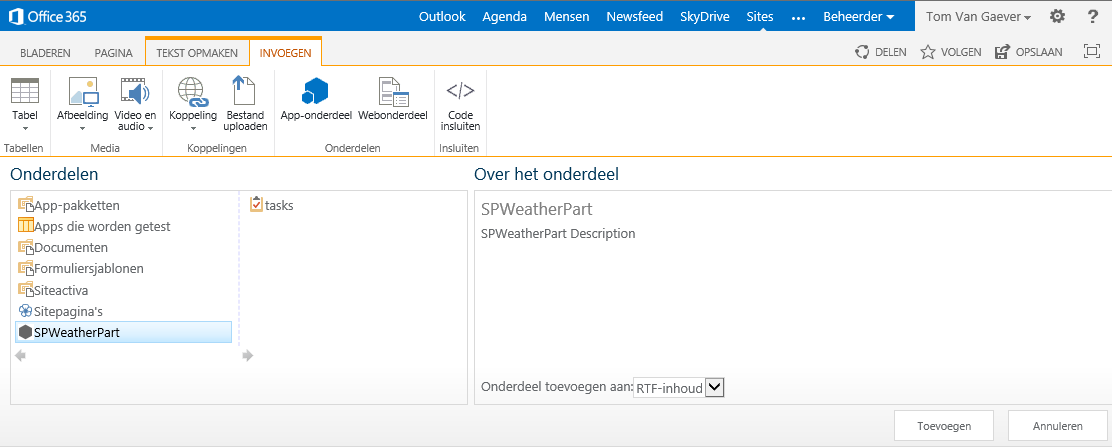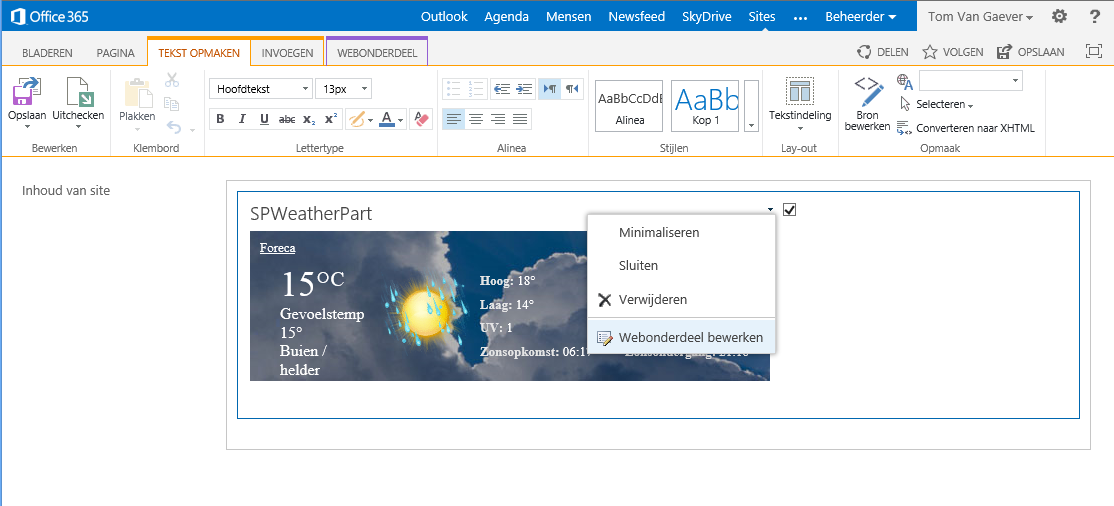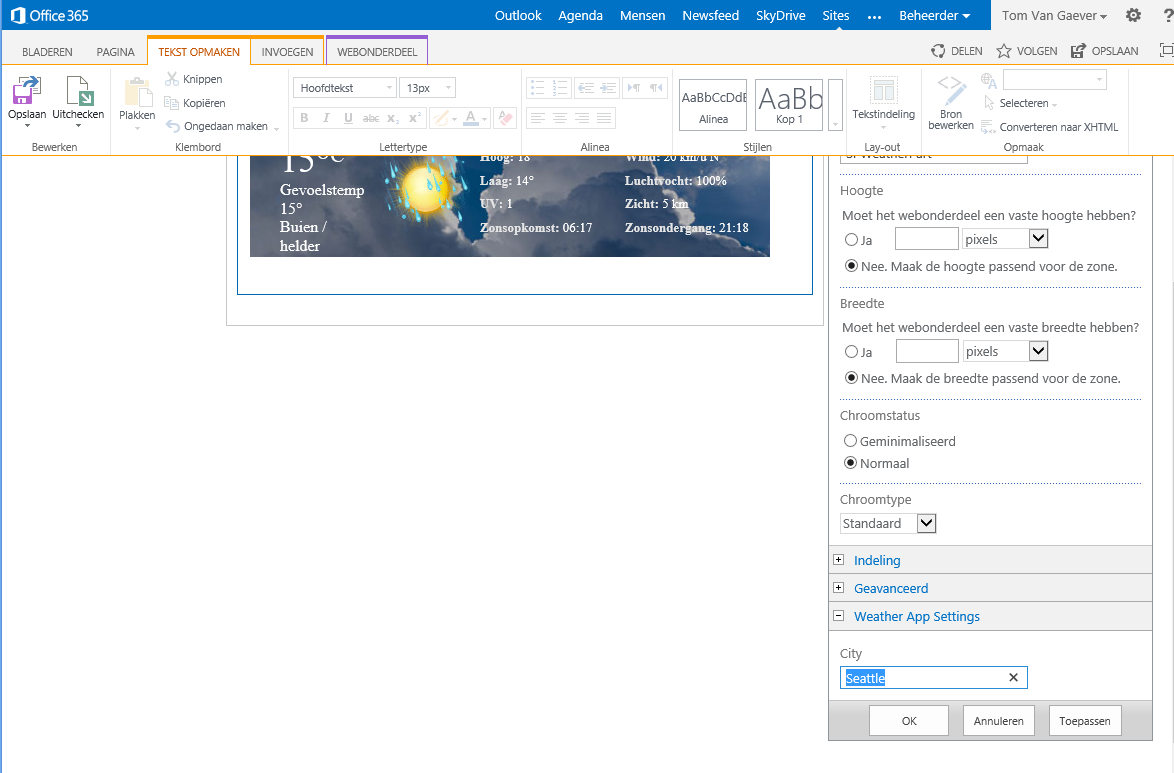 How do I change the city that is displayed in the weather app on my site's homepage?
When you edit the home page, you can modify the settings of the app part you added to the page. At the bottom of the app part settings, there is an option to change the city name.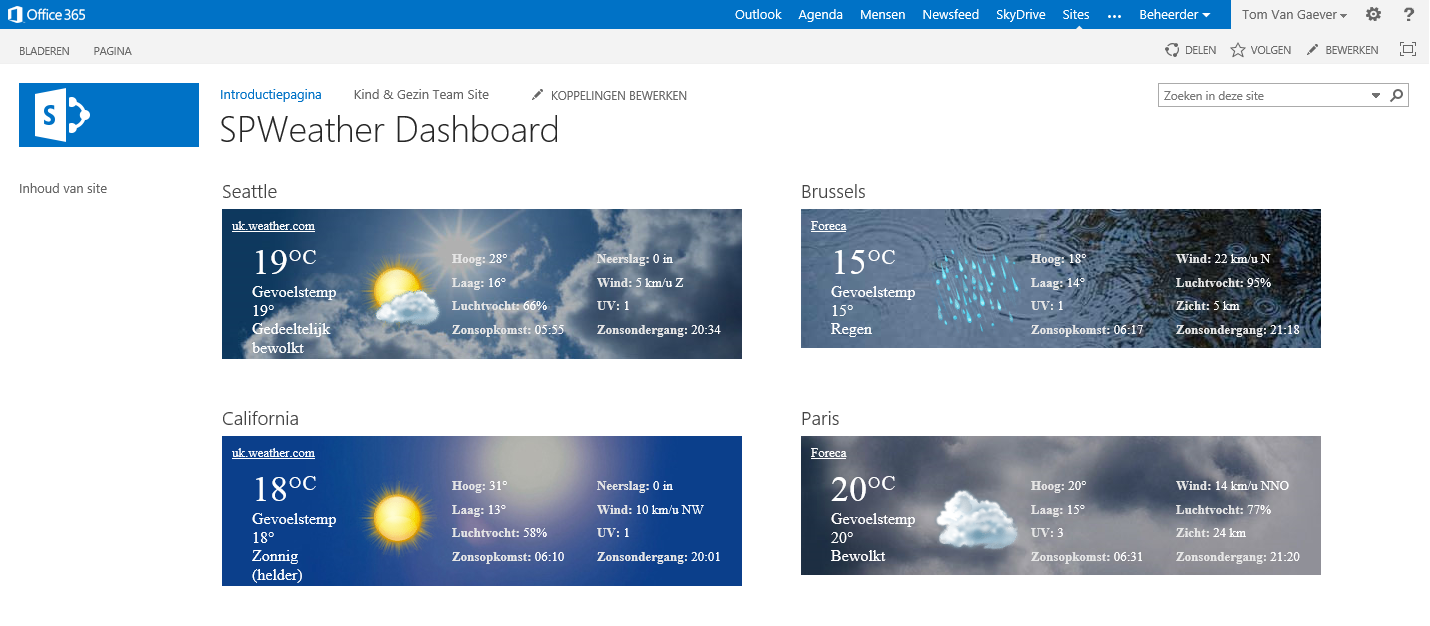 Privacy Statement
This privacy statement explains the data collection and use practices of SPWeather app for SharePoint 2013 ("O365").
It does not apply to other online or offline sites, products, or services.
The SPWeather application is designed to enable O365 users to access the free Bing Weather service on their organization's or personal Microsoft SharePoint tenancy.
The application does not transmits personally identifiable information, such as the user's email and password.
SPWeather

,