Given:
If you are installing SQL Server 2012 on a brand new Windows Server 2012 and your virtual machine is not connected to the internet, you might ran into the SQL Server requirement for .NET 3.5.
Although it is available in the Add Roles and Features Wizard, this is not the solution. The screenshots below will show you the result if you try to preform this action.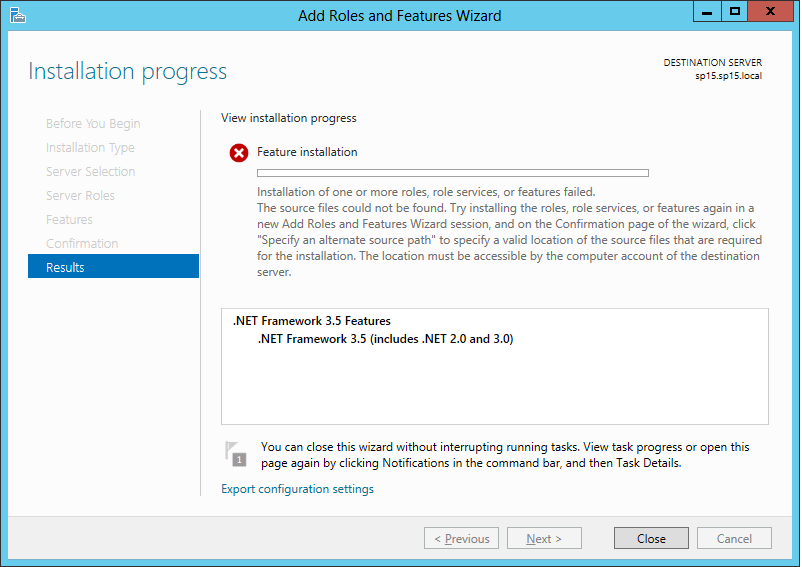 Asked
Install .NET 3.5 and rerun the installation procedure.
Solution
In Windows 8,.Net Framework 3.5 is now a Feature on Demand and cannot be installed directly, but by using one of the following options:
Windows Update (WU)
A Windows Image file (.wim) to which the payload has been added
The \sources\sxs folder on the installation media
The last option is what we are going to apply.
Insert the Windows 8 installation image or DVD
Open a command window (runas Administrator),
Dism /online /enable-feature /featurename:NetFX3 /All /Source:D:\sources\SxS /LimitAccess
Note: make sure that the source location is available!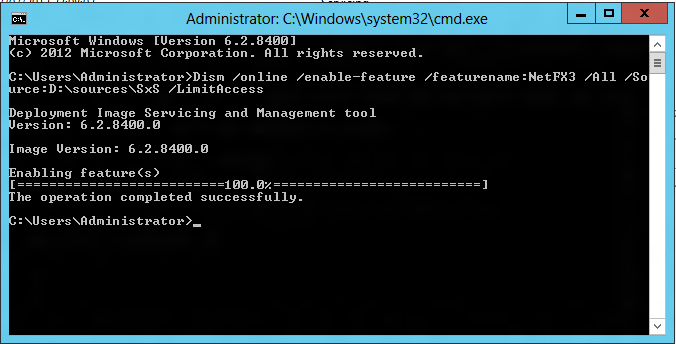 After rerunning the SQL Server installation procedure, all kpi's are green…
You know how much we like green kpi's!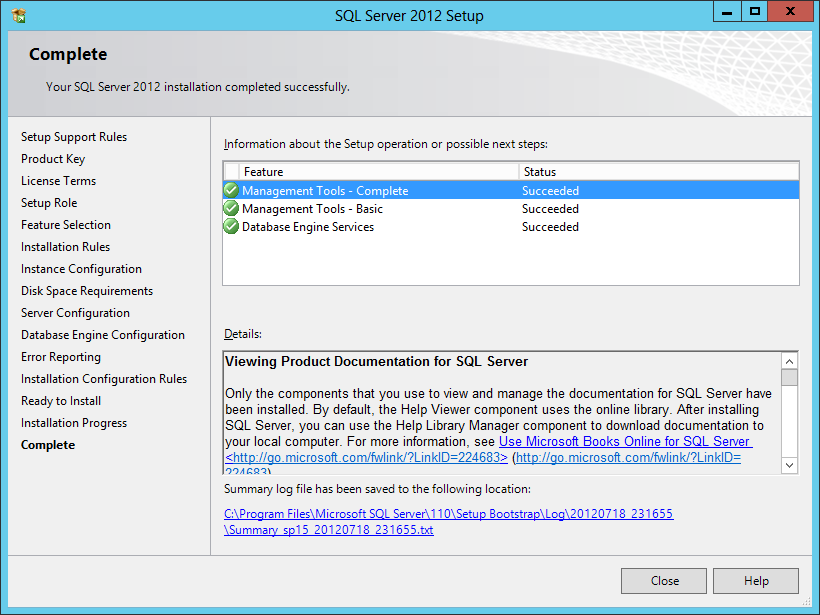 If you are interested, there is more detailed information on the Ask the Core Team blog.
http://blogs.technet.com/b/askcore/archive/2012/05/14/windows-8-and-net-framework-3-5.aspx
There, I fixed it, hope it helps!
Tom
PS: kudos to Pascal Benois for mentioning the Dism option on lync yesterday evening

Installation of SQL Server 2012 on Server 2012 beta: NetFx3.5 is a Feature on Demand

,