Pleased to announce that I will be presenting at SharePoint Saturday Belgium about Custom Service Applications.
Information about the session below: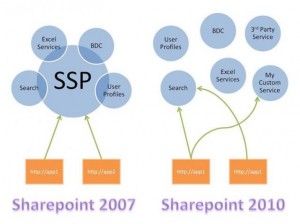 Everybody knows the Out-Of-The-Box service applications like Search, Managed Metadata, BCS, Excel services, etc etc…
But how can you reuse this framework in order to provide your own Service Application and gain the built in advantages?
In this session you will learn how to create a custom SharePoint Service Application. They represent a fundamental change to the functional decomposition of services within a farm. However, Service Applications can be quite overwhelming to create.
We will simplify the process, so that everyone is able to implement their own specific Service Application.
About SharePoint Saturday BE:
Join SharePoint architects, developers, and other professionals for the first Belgian 'SharePoint Saturday' event. SharePoint Saturday is an educational, informative & lively day filled with sessions from respected SharePoint professionals & MVPs, covering a wide variety of SharePoint-orientated topics. SharePoint Saturday is FREE, open to the public and is your local chance to immerse yourself in SharePoint!
http://www.sharepointsaturday.org/belgium/default.aspx 
When and where will this awesome event be held?
Saturday April 28th 2012
Business Faculty Brussel
St. Lendriksborre 6 Font Saint Landry
1120 Brussel (Neder-Over-Heembeek)
Hope to see you there!
Tom
Speaking at SharePoint Saturday Belgium

,