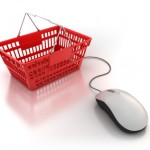 Nopcommerce is a very popular (23642 downloads) opensource asp.net shopping application platform. Even if you are not interested in a webshop solution it is a very good reference project for your custom asp.net application.
from http://www.nopcommerce.com: nopCommerce is a fully customizable shopping cart. It's stable and highly usable. nopCommerce is an open source e-commerce solution that is ASP.NET 4.0 based with a MS SQL 2005 (or higher) backend database. Our easy-to-use shopping cart solution is uniquely suited for merchants that have outgrown existing systems, and may be hosted with your current web host or our hosting partners. It has everything you need to get started in selling physical and digital goods over the internet.
Before we start I want to mention how easy it was to install this application on my dev environment. My first impression about a custom solution is based on how easy and professional the installation is done. In order to get the installation wizard working I had some minor options I needed to tweak on my development instance and I would like to share them with you. If you see room for improvement don't hesitate to post a comment!!! 
Download the nopcommerce (no source code) rar file from codeplex from here:
http://nopcommerce.codeplex.com/releases/
Create a new Domain Service Account called nopcommerceServiceAccount, this account will be used as service account for the application pool in IIS.
Open run and type inetmgr
Create a new website in IIS

Right click the website node and create a new site 
Open the application pool node and right click the application cool that is created for your new site

change the application pool identity to a new created domain account that is created specific for your shop
domain\nopcommerceServiceAccount

click on the Advanced settings
Extract the content of the nopCommerce(nocode).rar file into the c:\inetpub\wwwroot\shop folder
Right click the shop folder, open properties and give your application pool identity (nopcommerceServiceAccount) the following permissions :

Read & Execute
Write
Modify

Or give your secret account full control

Open SQL Server management studio

Create a new SQL Database on your database server named (servername_nopcommerce)
Give your application pool identity the correct permissions (read and write is sufficient I think)

Open the website in your browser and navigate towards the following url:  http://server/install
Provide the requested information

Admin user mail
Admin user password
Checkout create sample data
Check use an existing SQL server database
Provide the correct connectionstring settings like servername and database name

Click Install

(see possible messages below)

Behold your nopcommerce site operational
Specific configuration
HTTP Error 500.19 – Internal Server Error".
This issue occurred when the application pool identity didn't have permissions towards the inetpub/wwwroot folder where the nopcommerce files were copied. (see 3.6)
Unrecognized attribute 'targetFramework'. Note that attribute names are case-sensitive.
  This issue occurred when the application pool  .NET Framework Version was note set to v4.0 (see 3.4)
Access to the path 'C:\inetpub\wwwroot\shop\Plugins\bin' is denied.
  This issue occurred when the application pool identity didn't have the writepermissions towards the inetpub/wwwroot folder where the nopcommerce files were copied. (see 3.6)
Setup failed: System.Exception: Database does not exist or you don't have permissions to connect to it at Nop.Web.Controllers.InstallController.Index(InstallModel model) in f:\Own\NopCommerce\Sources\src\Presentation\Nop.Web\Controllers\InstallController.cs:line 406
  This issue occurred when the SQL database that you provided was not created yet (see 4)
Nopcommerce projects are not loaded in Visual Studio 2010
ASP.NET MVC 3 Tools Update is required:
http://www.microsoft.com/download/en/details.aspx?displaylang=en&id=1491#overview.
Hope it helps!
Tom
Installing nopCommerce step by step

,