Next BIWUG session September 8th at RealDolmen
BIWUG, the Belux Information Worker User Group –
www.biwug.be
– is announcing another session about SharePoint 2010 on Thursday September 8th 2011 in the RealDolmen Huizingen offices.
Agenda
18:00-18:30 Welcome with sandwich lunch
18:30-19:30 SQL Server for SharePoint Geeks (Speaker – Thomas Vochten – @Thomasvochten).
Topics: which SQL Server editions to use, configuration best practices, common misconceptions and its impact on SharePoint.
19:30-19:45 Break

19:45-20:45 Office 365 – but mainly SharePoint Online – from a technical perspective (Speaker – Joris Poelmans – @jopxtwits) Topics: focus on SharePoint Online both from an administrator and developer standpoint.
Location:
RealDolmen Industriezone Zenneveld, Vaucampslaan 42, 1654 Huizingen, Belgium (Roadmap in PDF format)
Entrance is free but registration is required on the BIWUG site – www.biwug.be .
Hope to see you there.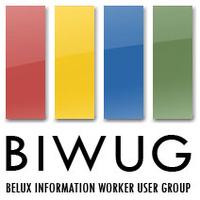 http://jopx.blogspot.com/2011/08/next-biwug-session-september-8th-at.html